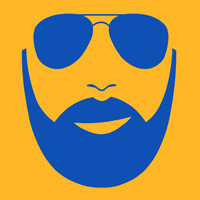 Hi, I'm Anthony Townson. Welcome to Anttown.

Everyone has a sense of design and style. Some people just need a little help bringing it out. Well, there is a tool for doing just that – me! I'll be that missing tool for achieving your creative needs. Have a dusty message or raw idea? Let's dust that message off and sharpen that idea. Like a pencil you can talk to!
Take a look around. There's plenty of samples. Give me a shout if you think I'd be a good match for your creative needs
Animations and explainer videos help get ideas across quickly, and animated typography is great for title sequences and spicing up video in general.

We live in a graphically designed world. With logos, posters, flyers, and advertisements of all  kinds, nice design helps your ideas compete for attention.

Starting with a pencil or photo reference and working out a stylized design can also be useful for branding and messaging.

Sometimes a fun video montage supporting a product, brand, or event can create the impact a message needs.